Protector Bard Seer
Earlier today I released a free solo journaling game named Protector Bard Seer.
I wanted to create something for the 2022 One-Page RPG Jam. After playing with a few ideas, I settled on a small game about creating a party of adventurers from a set of archetypes and sending them on a journey.
This snippet of the rules gives a sense of the vibe.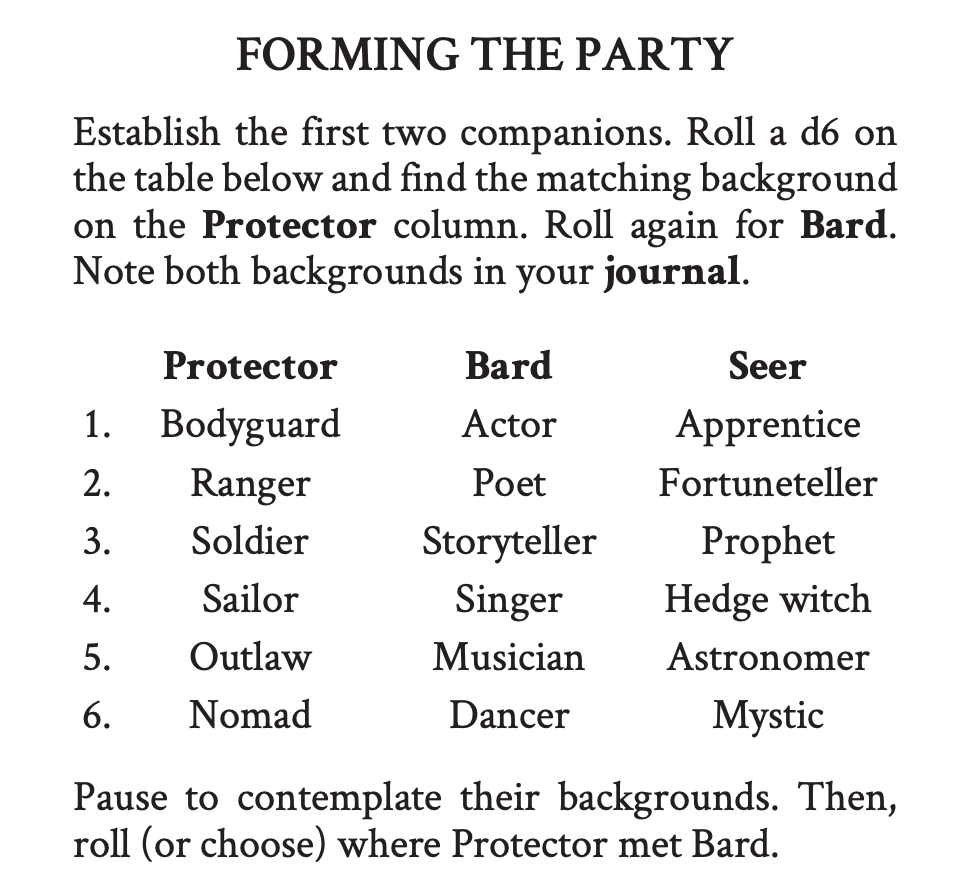 There were a lot of ideas I ended up cutting to fit the one-page format and the published game will likely undergo another few rounds of edits. However, I'm pleased with the game and look forward to people playing it.
I am working on a much bigger two-player game, which is based around similar themes. I hope to share more about this project in late 2022.